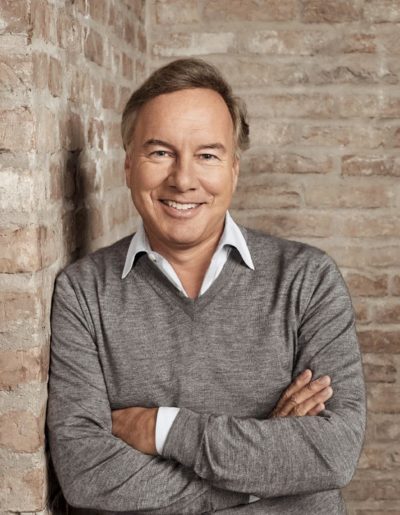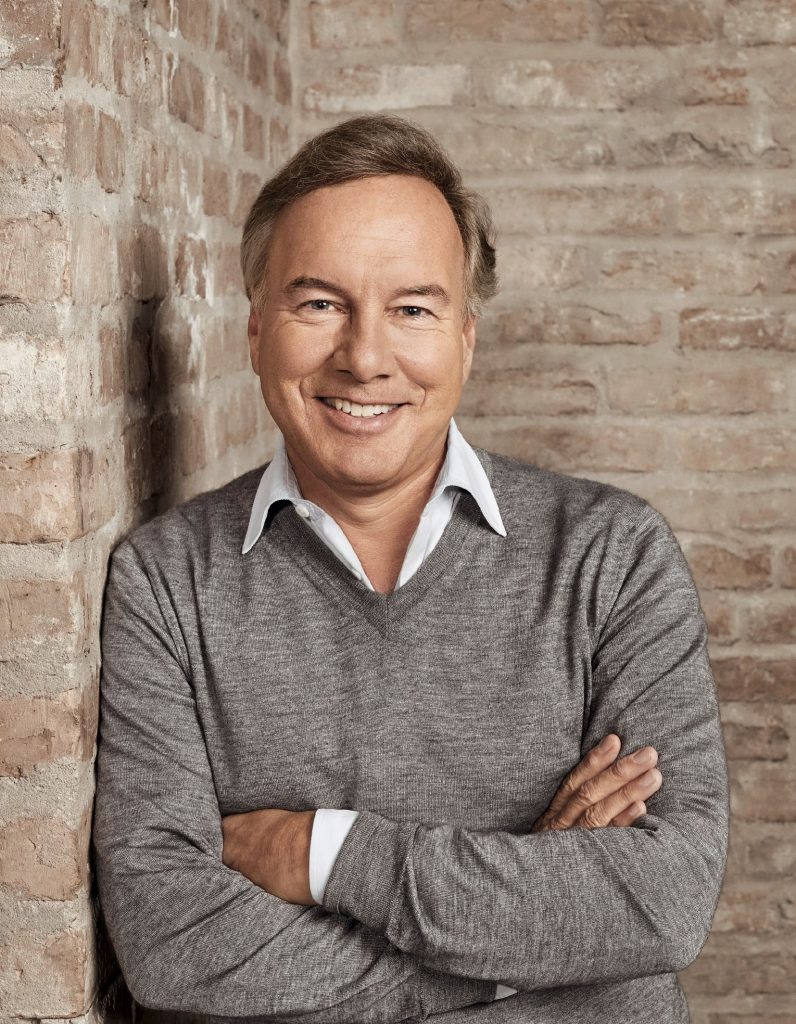 First place, GERMANY'S TOP 100 OUT EXECUTIVES 2020
"Managers shape a company's culture. The more openly we practice diversity, the more open our dealings with each other become."
Nico Hofmann, who was born in Heidelberg in 1959, is one of Germany's leading film and television producers and CEO of UFA. He has been responsible for some of the most successful films and series of the past two decades. Together with Bernd Eichinger, Nico Hofmann launched the young talent award FIRST STEPS in 1999. He has won numerous national and international awards for his work as a director and producer.
Nico Hofmann, many congratulations on being ranked no. 1 in GERMANY'S TOP 100 OUT EXECUTIVES list. You were already on the list last year – what responses did you receive as a result of that?
Nico Hofmann: Thanks! I'm delighted, although I see the list of Out Executives as more of a platform for dialogue than just a ranking. After I was ranked 12th last year, I was able to create lots of contacts with other colleagues from the list. That's very valuable. It's important to make diversity visible and the Out Executives list is a very interesting way of doing that.
Being out at work – what does that mean in a leadership position?
Nico Hofmann: Managers shape a company's culture, so the significance shouldn't be underestimated. However, the need for diversity and the energy come primarily also from the employees themselves. The younger generation in particular are making very strong calls for this – something we have a keen sense of at UFA. The company has changed in the past five years, becoming much more female and much younger. And the more openly we practice diversity, the more open our dealings with each other become. Today we discuss things differently and cast roles differently as well. UFA's parent group Bertelsmann has the be.queer network, which we became part of by creating be.queer@UFA. Here, too, a lot of the initiative stemmed from our employees.
Nevertheless, the German film industry in particular could still do a lot more about diversity. How do you see your own role here?
Nico Hofmann: I very clearly have a political agenda. I appear in the media and talk about the subject. Germany is about five years behind the USA in this area, but things are moving. Together with the media industry magazine DWDL.de, we had planned to hold a diversity summit for the film industry in Cologne this year. Unfortunately, it had to be cancelled due to the coronavirus pandemic. But the summit will take place next year because the demand for it was very strong. The major channels had confirmed their attendance, the tickets were quickly sold out and big names were set to appear on the panels – that tells me how topical the subject is for the film industry.
LGBT*IQ people still barely feature in German film and television productions, and when they do, they often have very clichéd roles. What is being done to change this?
Nico Hofmann: Diversity has long been visible in our daily dramas such as "GZSZ" ("Good Times, Bad Times"), and we have currently begun filming our queer series "All You Need" for the public channel ARD – this wouldn't have happened a few years ago. If we show LGBT*IQ people as a perfectly normal part of films and series without turning them into victims or resorting to clichés, my hope is that, in society as a whole, they can develop their own self-identity because this has become an entirely natural thing to do.
What's more, today we have a different generation of creatives. I teach at the Film Academy in Ludwigsburg and some of my best students there are from minority ethnic groups and approach topics in a completely different way. I've also had the opportunity to support the development of several transgender students at the Film Academy and I'm seeing a generation come through that has a very strong need for diversity.
The interview was conducted as part of GERMANY'S TOP 100 OUT EXECUTIVES. This list is a joint project with the UHLALA Group and is now available online.