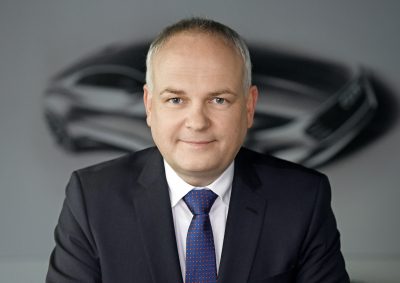 A talk with… Stephan Meier
"Every corporate culture mediates a certain image of people. Only those who can find themselves in these values will do their utmost to contribute."
Audi has become increasingly involved in LGBT*IQ topics recently. What steps are necessary to create an open and tolerant corporate culture?
Stephan Meier: I see people who describe themselves as open and tolerant and then still have unconscious reservations about the topic of LGBT*IQ. There is still a lot of educational work ahead of us. I therefore advocate consistently creating visibility of the topic within the company. For example, by participating in CSD's, our queer network "queer@audi" or activites on the annual Diversity Day.
What role do managers or leaders, who are out, play?
Stephan Meier: A big role, because of their visibility and their reach. There is no need to talk about it all the time – the very fact that they deal with their sexuality openly and as a matter of course is a clear signal.
How does a LGBT*IQ friendly environment pay off in recruiting?
Stephan Meier: I would want to broaden the topic much further: How does an appreciative and inclusive work environment pay off in terms of recruiting? Enormously, of course. High qualified young people have very different demands on the employer's attitude and canon of values nowadays. That changes dramatically. Every corporate culture mediates a certain image of people. Only those who can find themselves in these values will do their utmost to contribute.